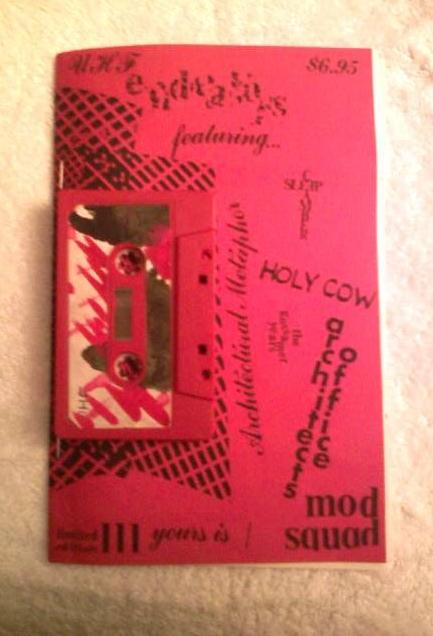 Download | Return to A State of Flux Archive


The debut release on the label, the whole "A State of Flux" thing had not solidified yet. This was going to be a series of fanzines and accompanying cassettes, but the focus was not clear yet. The fanzine was more about literature and xerox art, and the accompanying tape was more about local fringe music. It was to be the last fanzine, and subsequent releases were all cassette, until the final release on vinyl.

Clicking on the download link will trigger the downloading of a ZIP file that contains all 16 tracks on the cassette in mp3 format, along with cover images, pagespread images and a text file with track list and all kinds of trivia...

Track List

1. Chuck U. and Mr. Curt "Coba"
2. Architectural Metaphor "Nucleonics"
3. Architect's Office "A#258:A#235"
4. Chris Gree and Greg Butensky "untitled"
5. Laughing Academy "A Real Laryngitis Victim"
6. Ken Field and Ken Winokur "Those Helicopters"
7. Joe Paradiso "It's Not A Man It's A Robot"
8. W-Blah-Blah-Blah Quartet "The Dream Mix"
9. Shithaus "When It Comes Time"
10. Holy Cow "Work"
11. Holy Cow "Icharus Pus (live)"
12. Mod Squad "Sister"
13. Mystery Guest!
14. Sleep Chamber "Distant Lives (live)"
15. The Gossamer Years "Rome in a Day"
16. The Gossamer Years "Virus"