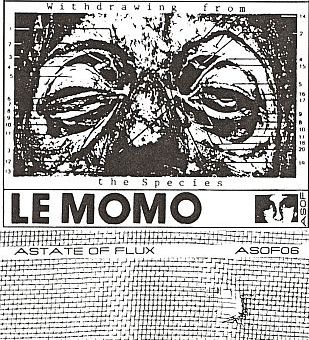 Download | Return to A State of Flux Archive


Originally released Spring 1988.
Reissued February 1990 and Autumn 1991.
Repackaged for the Reflux reissue series, 1993.
Remastered for CDR April 2006.
Remastered for download April 2007.

Tracklist:

1. Suite 1
2. Suite 2

This amazing one-off project remains one of my favorite releases on the label. It is the work of a local artist who to this day wishes to remain anonymous, and whose secret has been kept for nigh on twenty years now. His work is marked by brutal honesty and exceptional, if not endearing, sensitivity. It demands your attention. Listen to this when you have a full hour to devote without interruption. Best to use isolating headphones as well; there's a lot of detail at very low levels...

The image at left is a detail from an early J-Card insert from the cassette packaging. It's the second edition, to be specific. More packaging images are in the zip file.

Clicking the Download link will deliver the zip file containing both mp3 tracks, 6 image files and a text file.